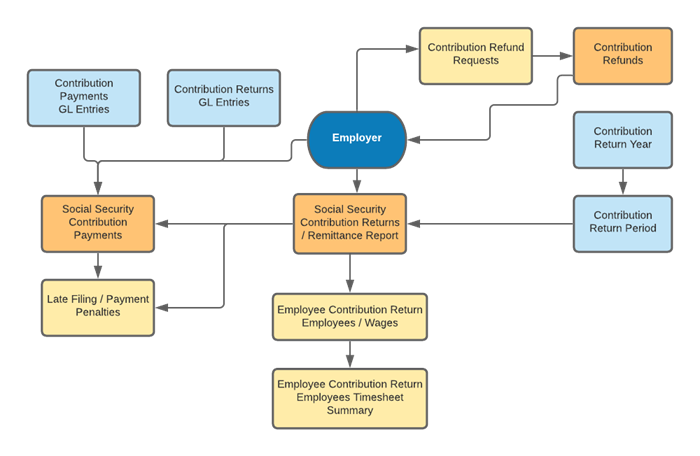 Using Interact SSAS eServices for Employers, Employers can login online and file their Contribution or Social Security Taxes online using the standard format applicable in their country.
Contribution Return Filing frequency can be set as required and can differ based on the employer or employee group for which the returns are being filed. For example, contribution returns can be filed monthly for regular employees, and semi-annually for self-employed or annually for voluntary contributors.
The employer will login to their self-service page and fill in the fields that are required while the system will auto-populate the form with all relevant data that is already available, including employee names and social security numbers, contribution rates, period date and any other data that can be predetermined.
Employers will fill in the form from scratch or can use the previous return as a basis and just make changes where required.
Once the return is submitted, it follows the configured workflow in the system to be reviewed and approved by the appropriate people in the Social Security Administration.
There is no limit in terms of how many employees and employer can report or how many employers can submit contribution reports.
The filing format is localized as per the local country regulations and fully in compliance with local social security regulations and laws.